Metallics, The Modern Day Alternative to Stain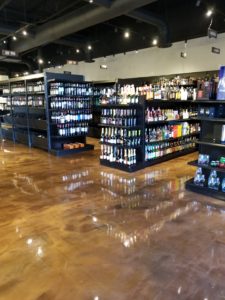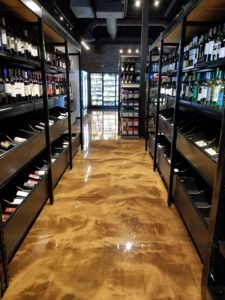 Metallic floor coating is a 100% solids, 2 component epoxy. It is a special formulated epoxy with a shimmering metallic pigment additive.
The finished look is a smooth, glass like finish that has a unique and shimmering reflective sparkle. No two floors will ever look the same. Unlike stained floors metallic floor coatings are more opaque so trouble spots within your slab will not be highlighted.
Metallic floor coatings could be described as 3D, shimmering, liquid movement and subtle glittering.
Choose from multiple color options.
While it is possible to blend multiple colors for a radical color explosion, we recommend a highlight and a lowlight for optimal results. Choosing too many colors has a tendency to create a muddy appearance.
Metallics are the millennial breakthrough in decorative resinous flooring. Metallics are a high-tech metallic compound that creates a stunning, multi-dimensional shimmering effect unseen before in resinous flooring.